South Sound Gamma Knife
®
is a partnership between St. Joseph Medical Center, part of Virginia Mason Franciscan Health, and Tacoma/Valley Radiation Oncology Centers. The experienced team of neurosurgeons and radiation oncologists at South Sound Gamma Knife has performed more than 1,300 procedures since opening in late 2005.
Gamma Knife stereotactic radiosurgery is performed at St. Joseph Medical Center in Tacoma, the only Gamma Knife Center between Seattle, WA and Portland, OR.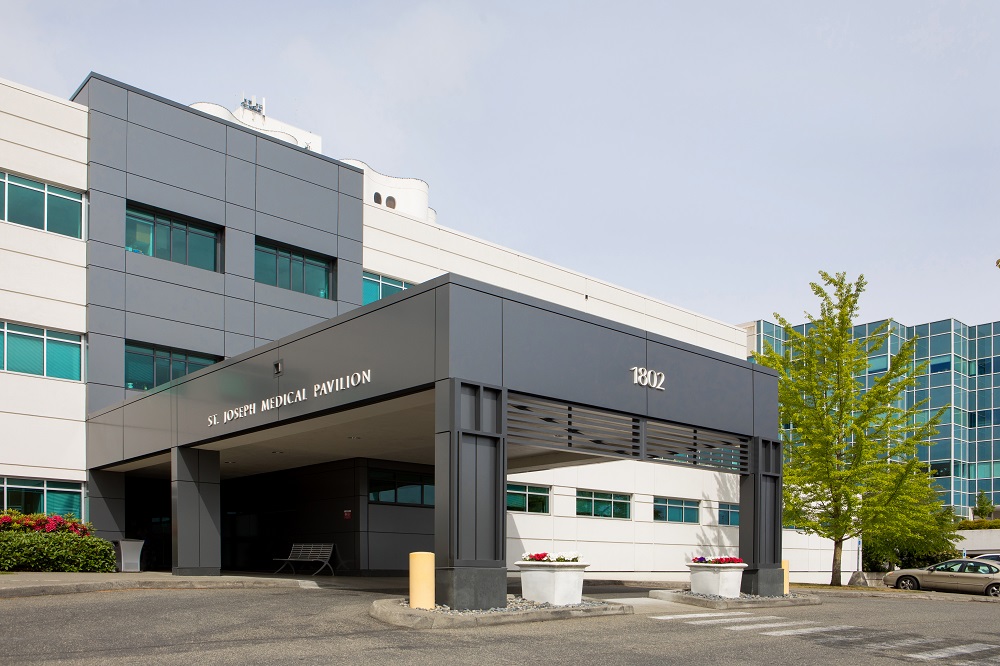 Ask your doctor about Gamma Knife treatment or call 866.254.3353 to schedule an appointment and learn if Gamma Knife treatment may be right for you.
St. Joseph Medical Pavilion