To refer a patient, call 866.254.3353 or fax referrals to 253.272.7054.
Gamma Knife® is a Medicare-approved, safe, effective, noninvasive treatment for patients with benign and malignant brain tumors or vascular and functional disorders of the brain.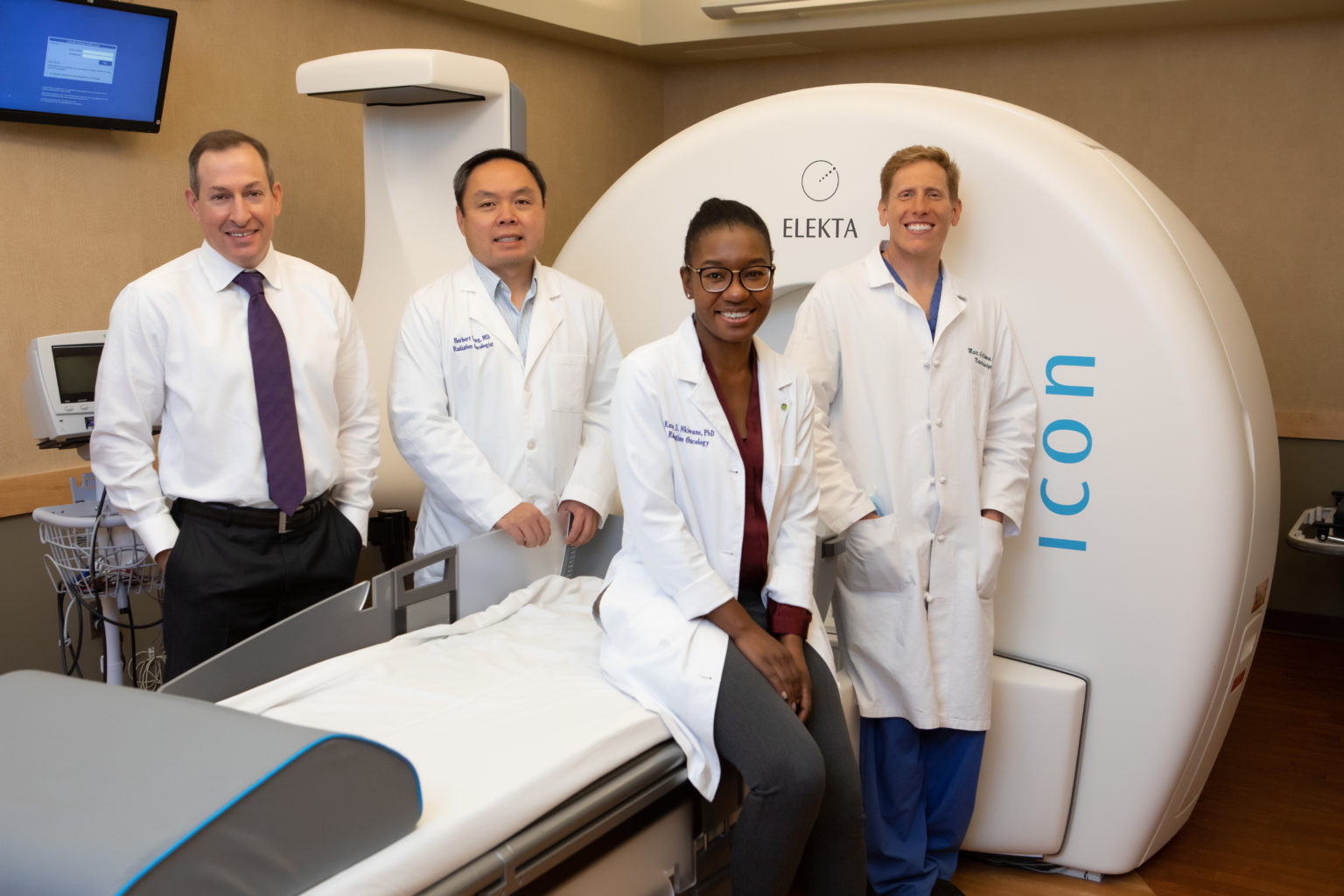 Common indications for Gamma Knife

®
Gamma Knife offers hope to patients with tumors formerly considered inoperable and those considered high-risk for open surgical procedures due to illness, advanced age or other medical conditions. Patients may be eligible for Gamma Knife even if they previously had open brain surgery, radiation or chemotherapy, or embolization for arteriovenous malformations (AVMs).
Patients are frequently referred for the following conditions:
Metastatic tumors within the head originating from a primary site elsewhere in the body
Malignant or benign tumors originating within the brain or its coverings, including gliomas, meningiomas, pituitary and pineal tumors, acoustic neuromas, and others
AVMs and other vascular disorders of the brain
Trigeminal neuralgia when conservative treatment fails
Movement disorders such as essential tremor in patients who are not candidates for deep brain stimulation (DBS)
Patient Risks
Treatment-day side effects may include headache after removal of the head frame, if used, or mild nausea; both can be relieved with medication. Uncommon, delayed complications may include radiation-induced damage to surrounding brain tissue and edema. Some injuries may be reversible with proper treatment. Other rare complications are dependent on diagnosis and discussed with the patient during evaluation.
Insurance Coverage
Gamma Knife procedures are covered by most medical insurance plans. Prior authorization is required and limited to specific diagnostic reasons. South Sound Gamma Knife at St. Joseph will preauthorize the procedure with your patient's insurance carrier.
Ask your doctor about Gamma Knife or call 866.254.3353 to schedule an appointment and learn if Gamma Knife treatment may be right for you.
St. Joseph Medical Pavilion