At South Sound Gamma Knife, we're committed to using the best technology available to maintain or improve your quality of life. Despite the name, Gamma Knife® is actually a bladeless procedure. The powerful, precise radiation technology behind the Gamma Knife is the reason it is both so effective and noninvasive. This allows for remarkable outcomes and few, if any, side effects, meaning that in most cases, you can get back to enjoying life with very little recovery time following your procedure and no hospital stay.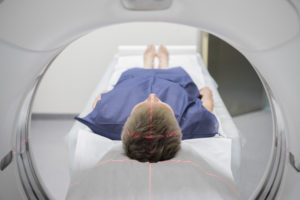 Icon

TM

stereotactic radiosurgery technology
The Leksell Gamma Knife® Icon™ at South Sound Gamma Knife is the newest Gamma Knife technology available and currently the only installation between Seattle and San Francisco. The Icon can treat most locations in the brain without traditional surgery. It provides ultra-precise delivery, preserves healthy tissue and expands treatment possibilities — meaning more patients are now candidates for Gamma Knife.
Gamma Knife Icon focuses up to 192 converging beams of high-dose cobalt-60-generated photons on a computer-mapped target. Sophisticated, three-dimensional treatment planning provides exquisite precision, making it possible to administer a high radiation dose to the lesion without damaging surrounding healthy tissue. Patients are outfitted with a custom-fit headframe or mask which keeps the head in place and helps to ensure the Icon's ultra-precise targeting.
The Icon also makes it possible to treat previously difficult-to-access tumors, including lesions near critical areas, such as where the optic nerves cross at the base of the brain.
Depending on your diagnosis, Gamma Knife may be used to:
Destroy or stop the growth of tumors by damaging cell DNA
Alter function, as in the case of hormone-producing tumors in the pituitary gland or pain sensations in the trigeminal nerve
Generate changes in blood vessels in the brain, as in the case of arteriovenous malformations
Ask your doctor about Gamma Knife treatment or call 866.254.3353 to schedule an appointment and learn if Gamma Knife treatment may be right for you.
St. Joseph Medical Pavilion